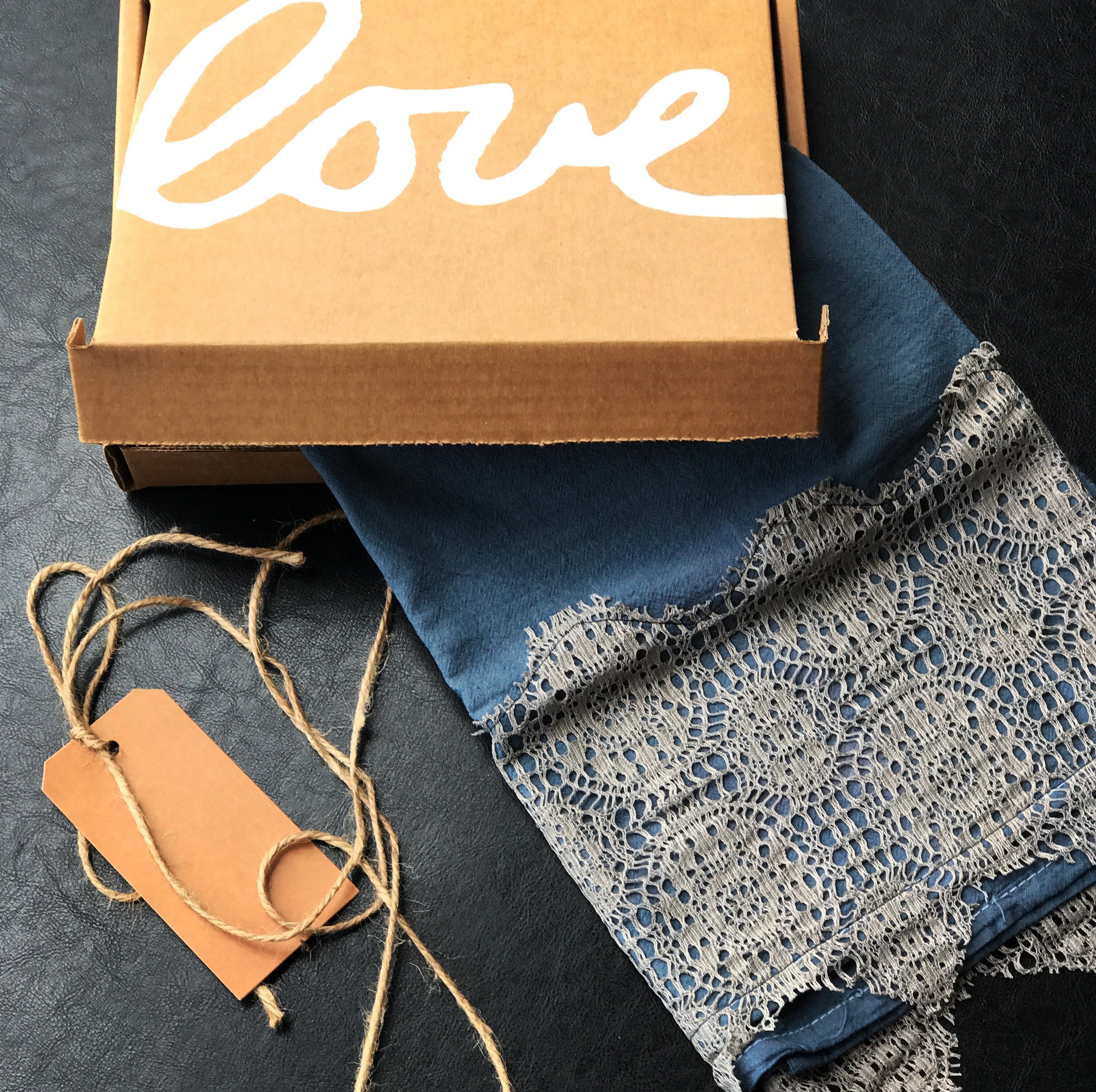 Blue Lace Towel Gift Set
This wonderful gift set by Nesta Home includes two dish towels, one hand printed gift box with twine, and a gift tag. They are hand dyed navy blue and printed with hand dyed lace trim. Eco-friendly permanent ink made in California.
Size: 26" x 28"
Dyeing Process: All natural plant extract dyes, each towel being dyed 2-3 times for more saturation.
Washing Instructions: Machine wash cold with like colors, tumble dry.
Handmade in California..